Carlos McCoy
An error has occurred in the JavaScript code.
This page will tell you a little bit about Palace Radio, a project my flatmate and I have started this semester. Palace Radio is a weekly drum and bass show streamed live on Facebook, direct from our cold Dunedin flat. One hour of quality tunes and visuals, every Friday 7-8PM!
The Hosts
Listen to the silky smooth voice of Hugo on the mic, and myself on the tunes.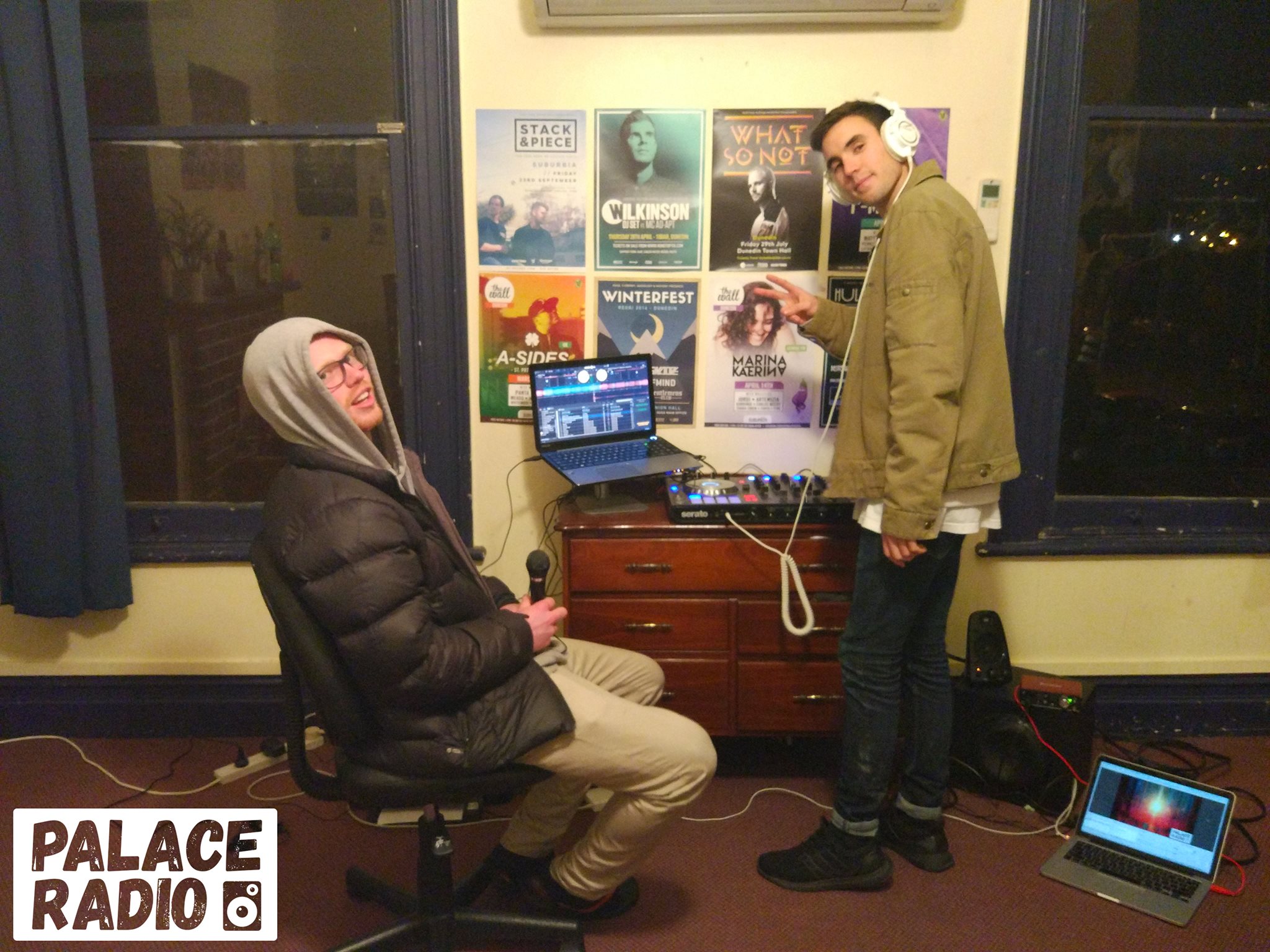 Top 3 reasons why you should tune in:
Fresh tunes
Awesome visuals
Marginal chat
Watch our latest show!
If Palace Radio sounds like your kinda jam, check out our FB page below!.
If you aren't a big dnb fan, but have a friend who loves it, please spread the word with using the button below!
An error has occurred in the JavaScript code.